ORION BRIDGE.
Orion Bridge is the first truly decentralized peer-to-peer atomic swap bridge, and 'the most secure cross-chain bridge in market. For the first time ever, Orion Bridge enables users to trade popular assets across different blockchains without limits, delays, refused orders, blocked funds, or exploits.
Learn more about Orion Bridge here.
How to use Orion Bridge

Step One: Connect your wallet

1. Connect your wallet to Orion Terminal and select the Ethereum network.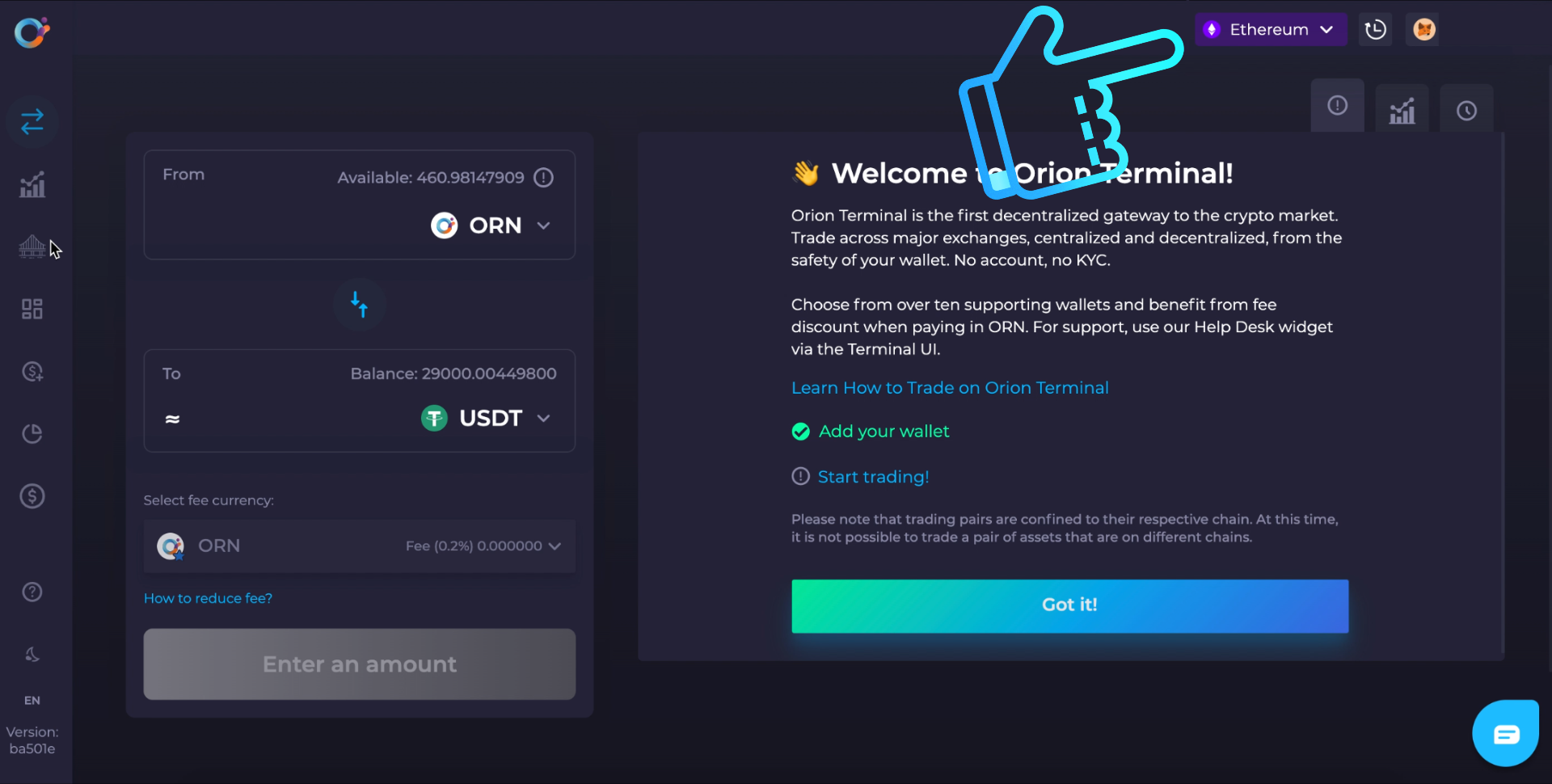 Step Two: Atomic Swap

1. On the left panel dashboard choose the Orion Bridge icon.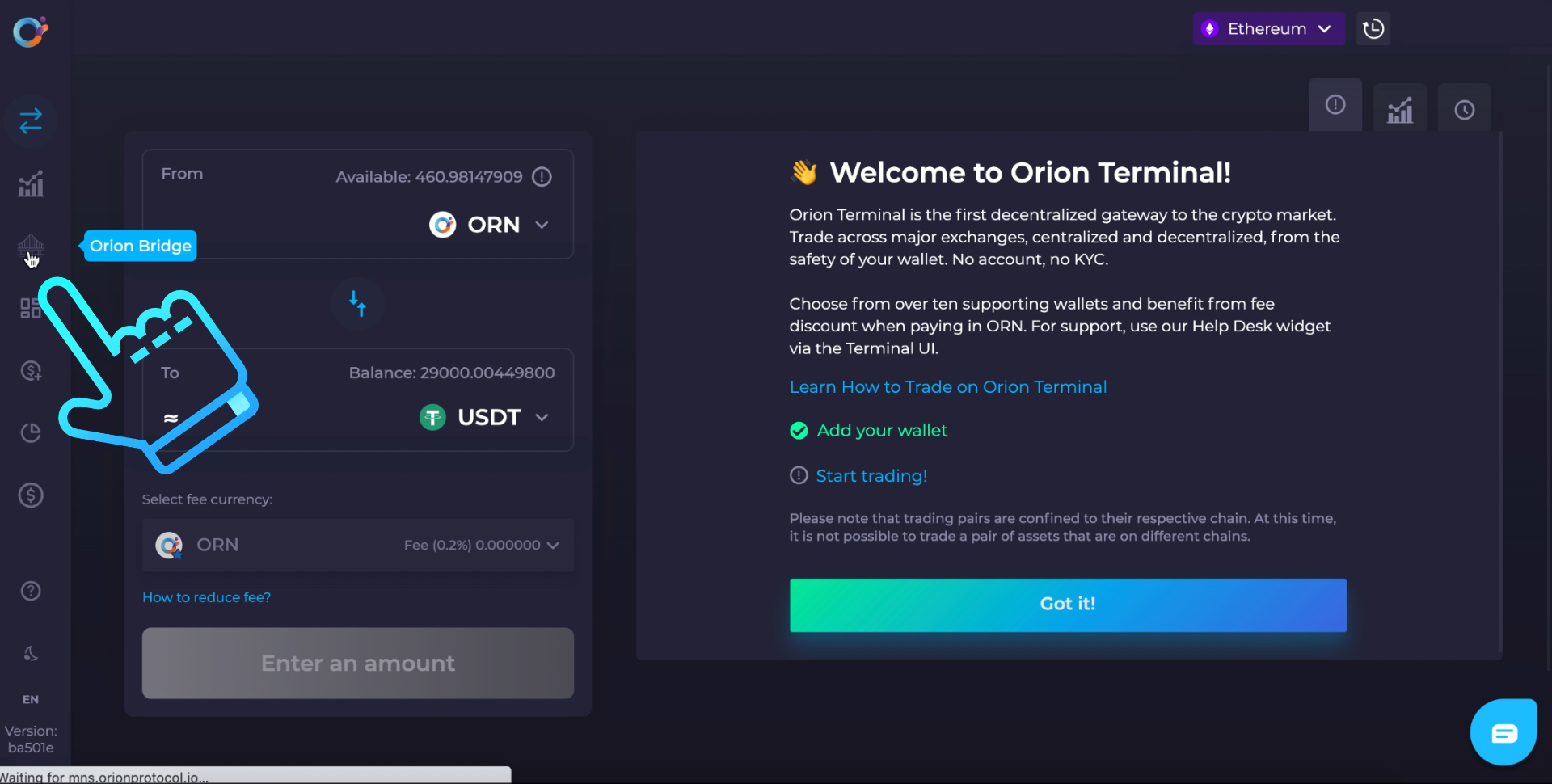 2. Click the 'Create Atomic Swap' button.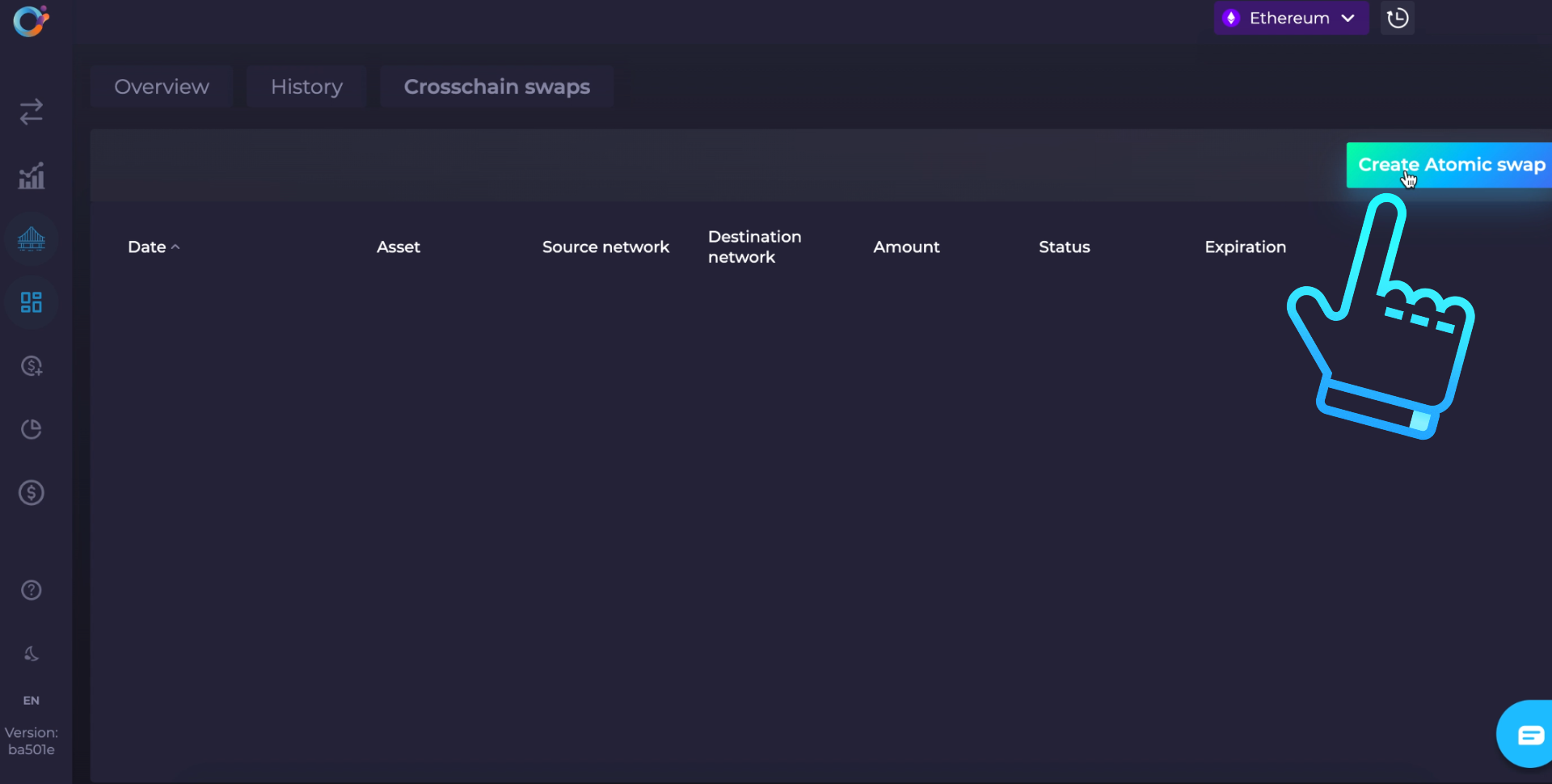 3. When the pop up menu loads, input:
- The asset you wish to bridge
- The chosen to and from networks
- The amount you wish to bridge
Click Swap.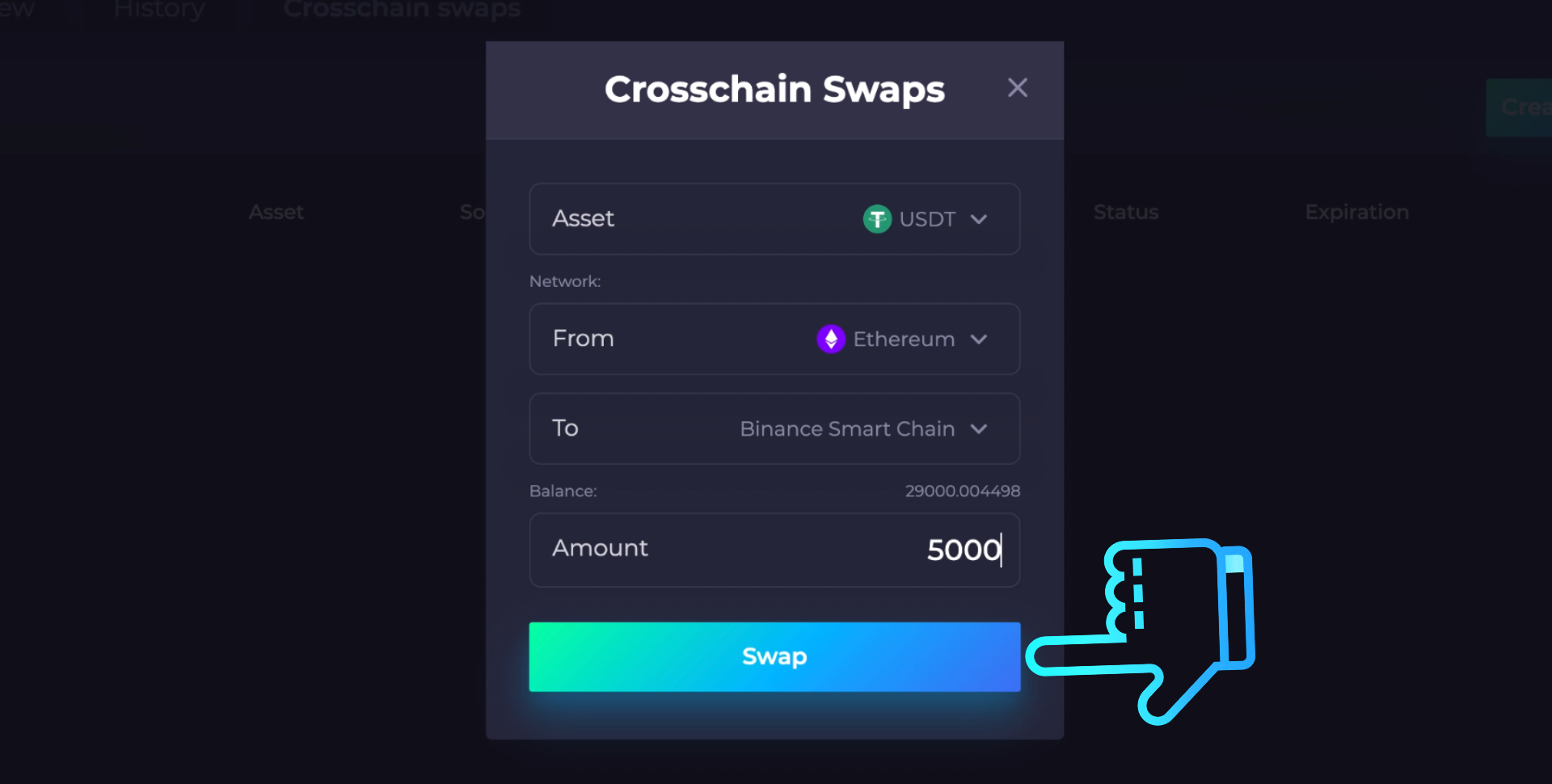 4. A MetaMask notification will then pop up asking you to confirm the gas fee.

Although there is no Bridge fee for V1 of Orion Bridge there is a network fee.
As we're moving from Ethereum to Binance Smart Chain, this will be paid in ETH.

Confirm the MetaMask signing and wait a few seconds or so until the transaction completes.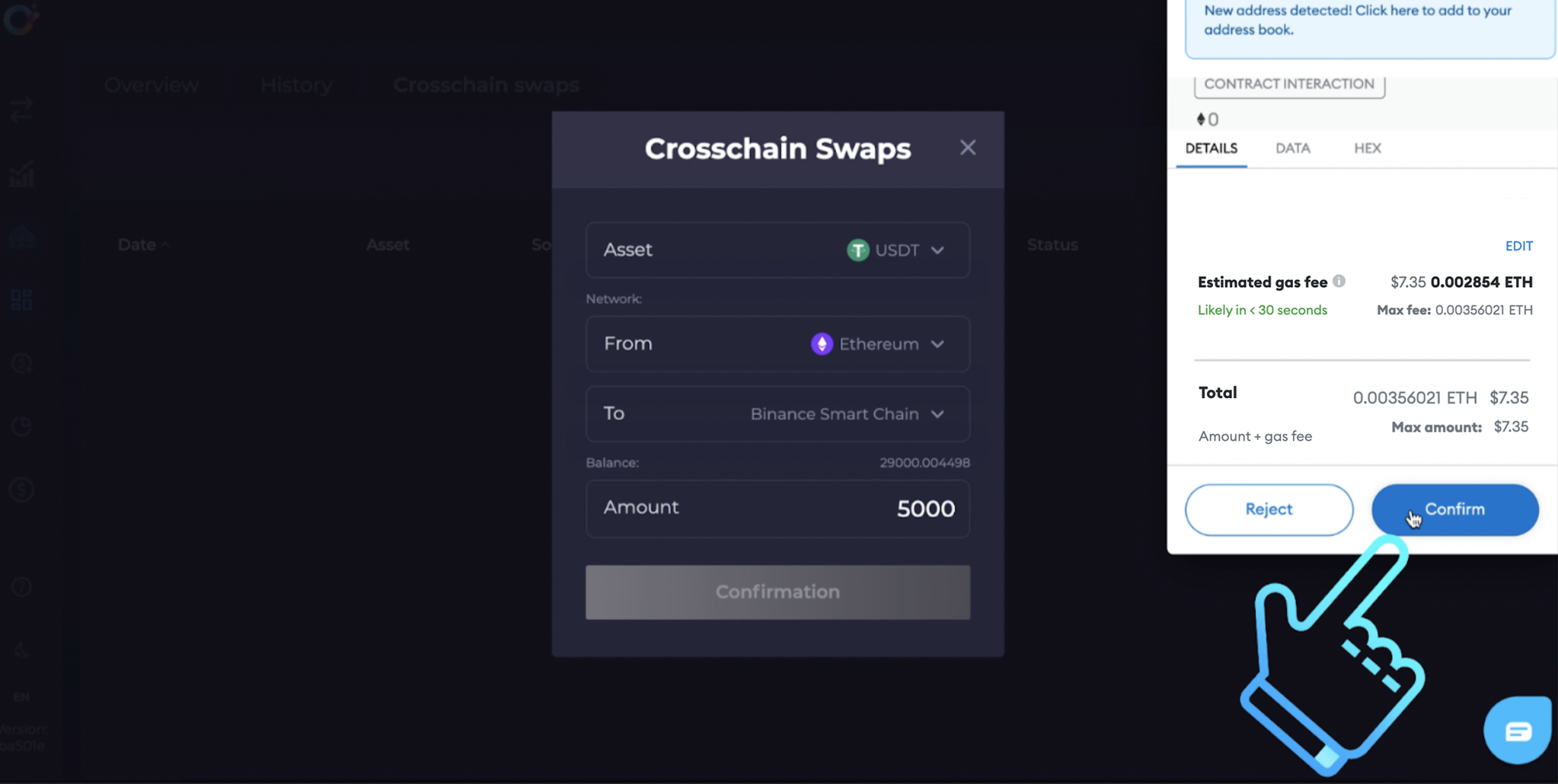 Step Three: Switching Network

1. Click the 'Change' button which appears to redeem the order on your chosen destination network.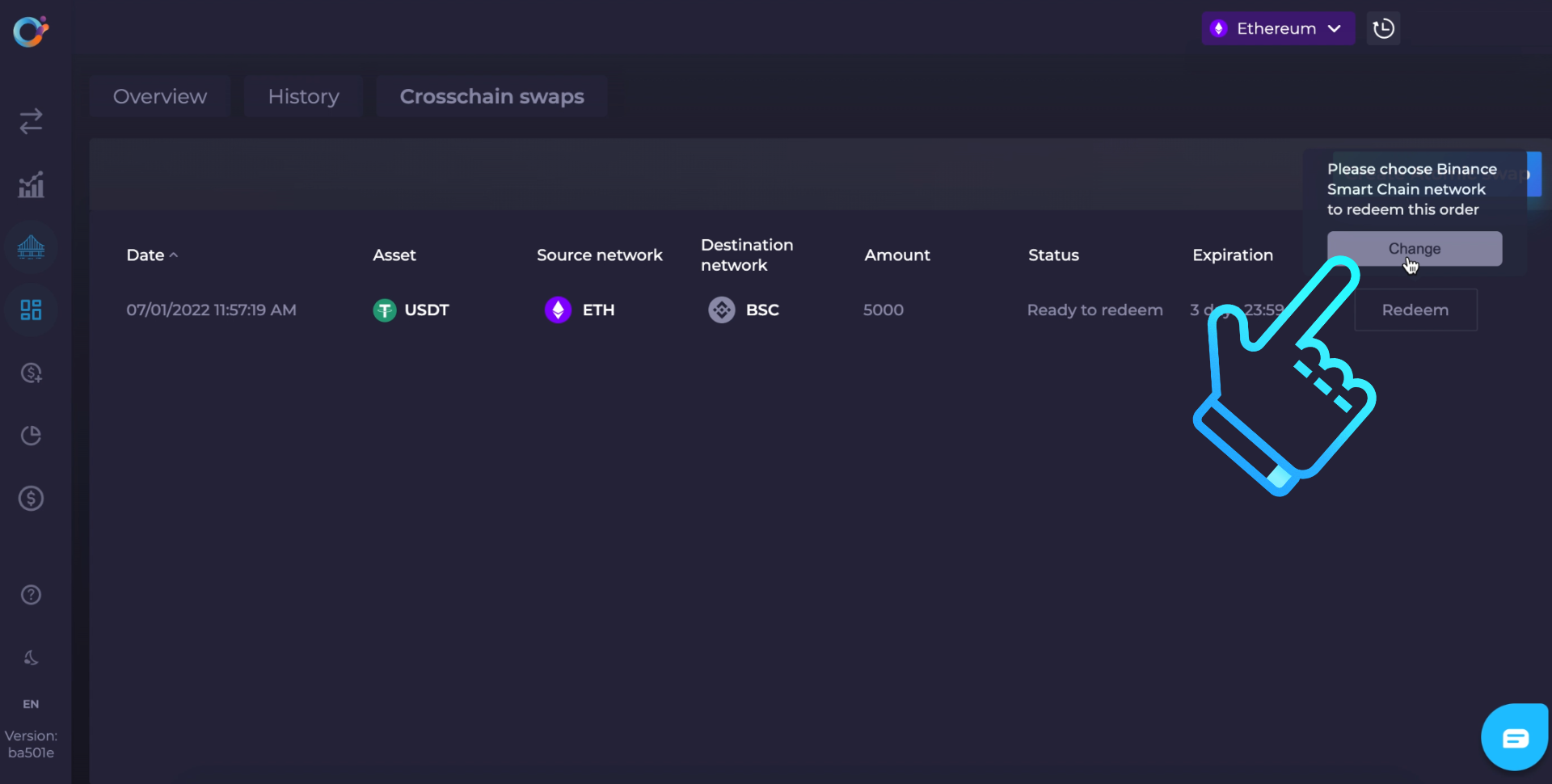 2. Click 'Switch network' on the MetaMask prompt.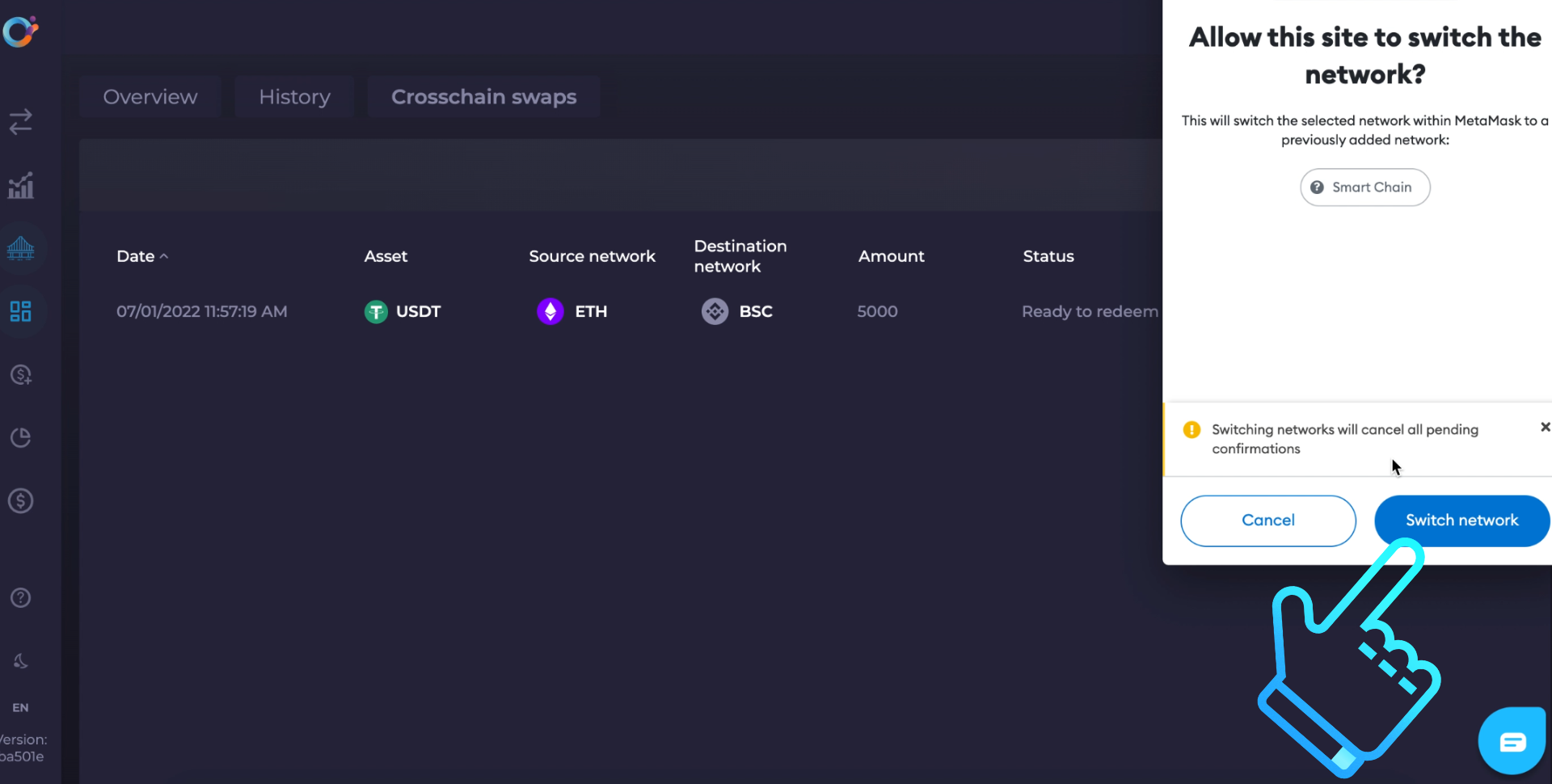 3. Select the 'Redeem' button.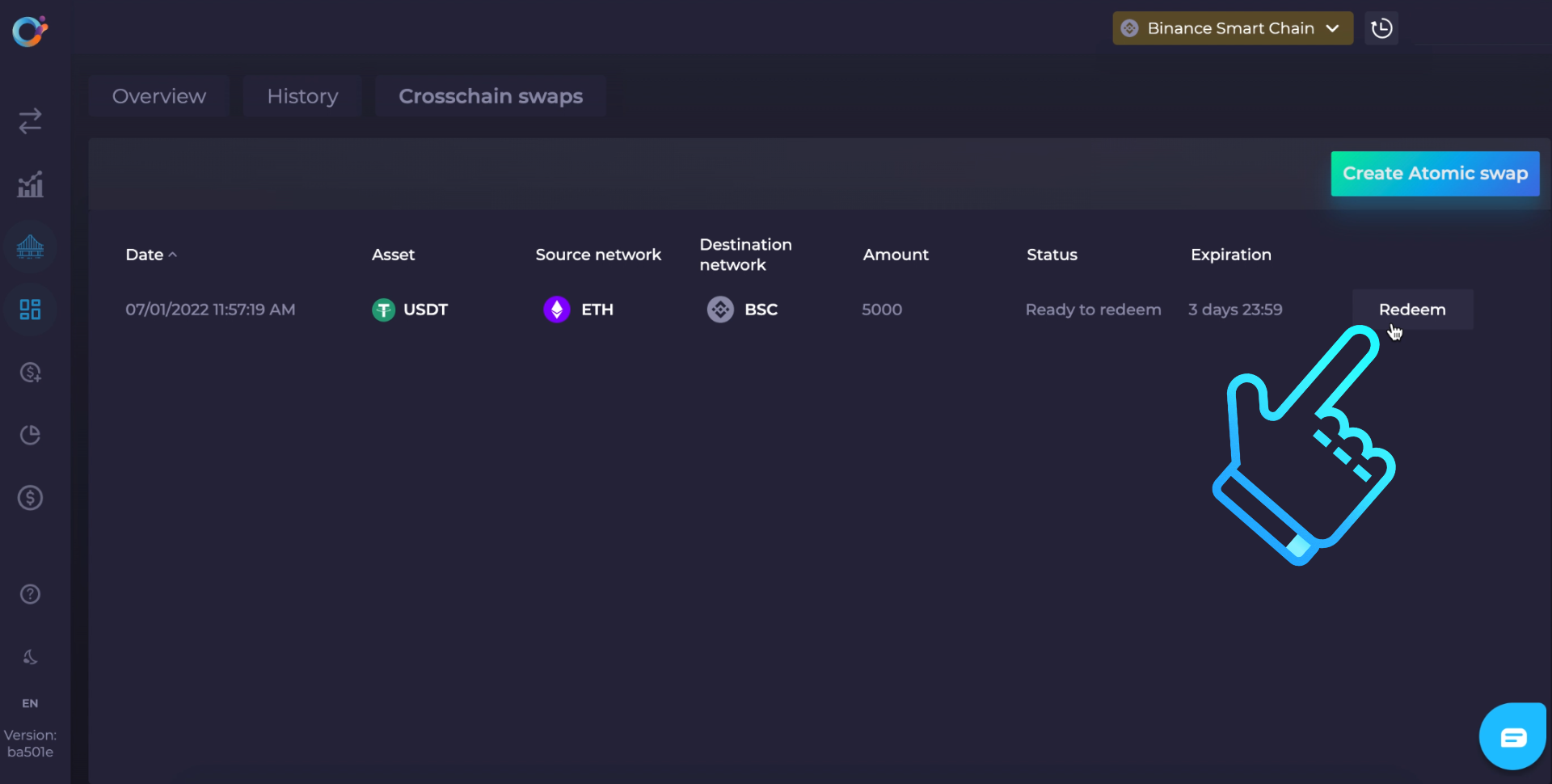 4. Now, Metamask pops up to confirm another network fee.
This time, it is paid in BNB as the destination chain is Binance Smart Chain.
If you don't already have BNB in your wallet, Orion Protocol will deposit 0.05 BNB for new users.
Click confirm.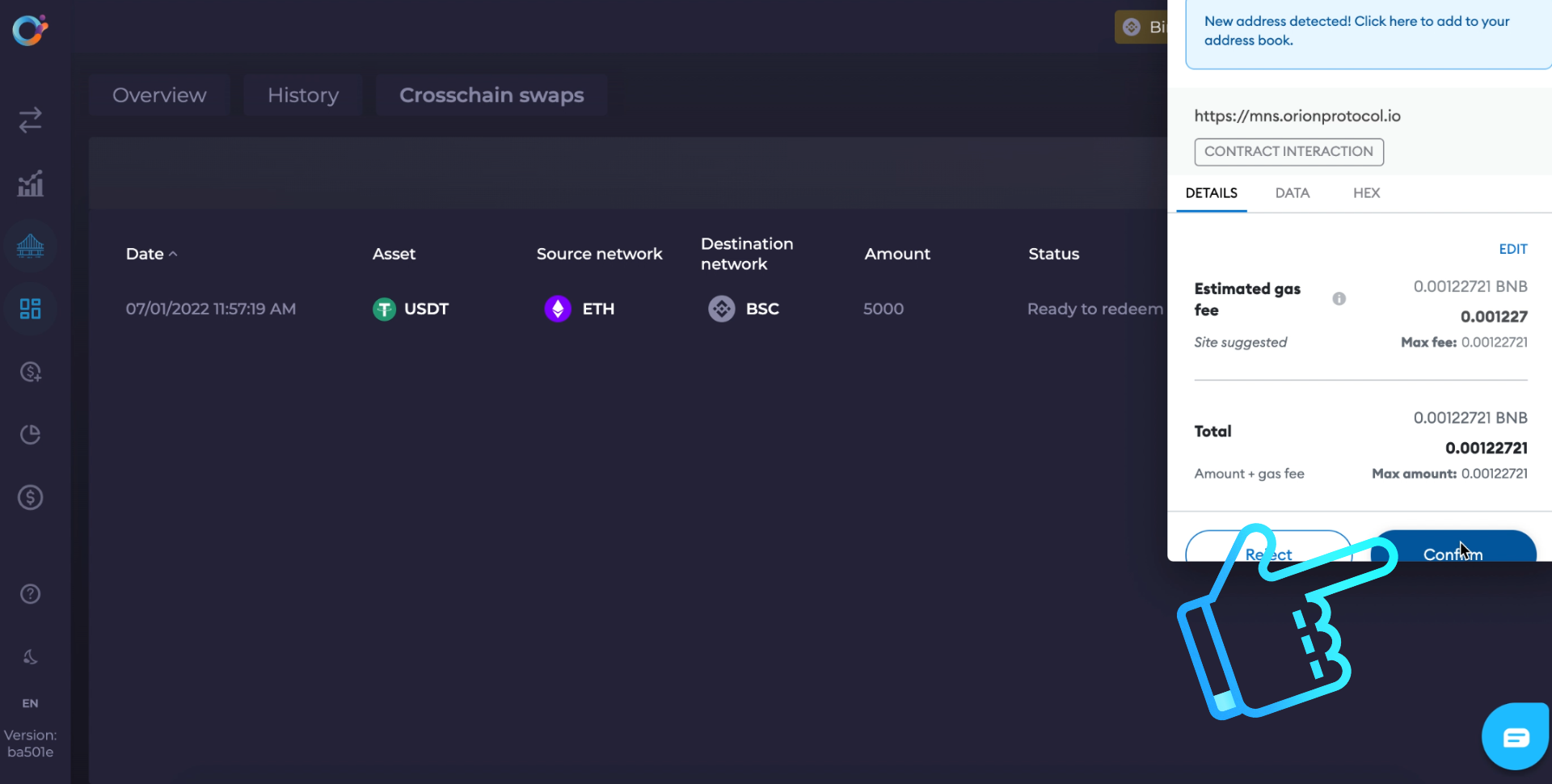 5. Wait until the completed notification arises.
You can now trade on Binance Smart Chain, with much lower gas fees and much faster transaction speeds.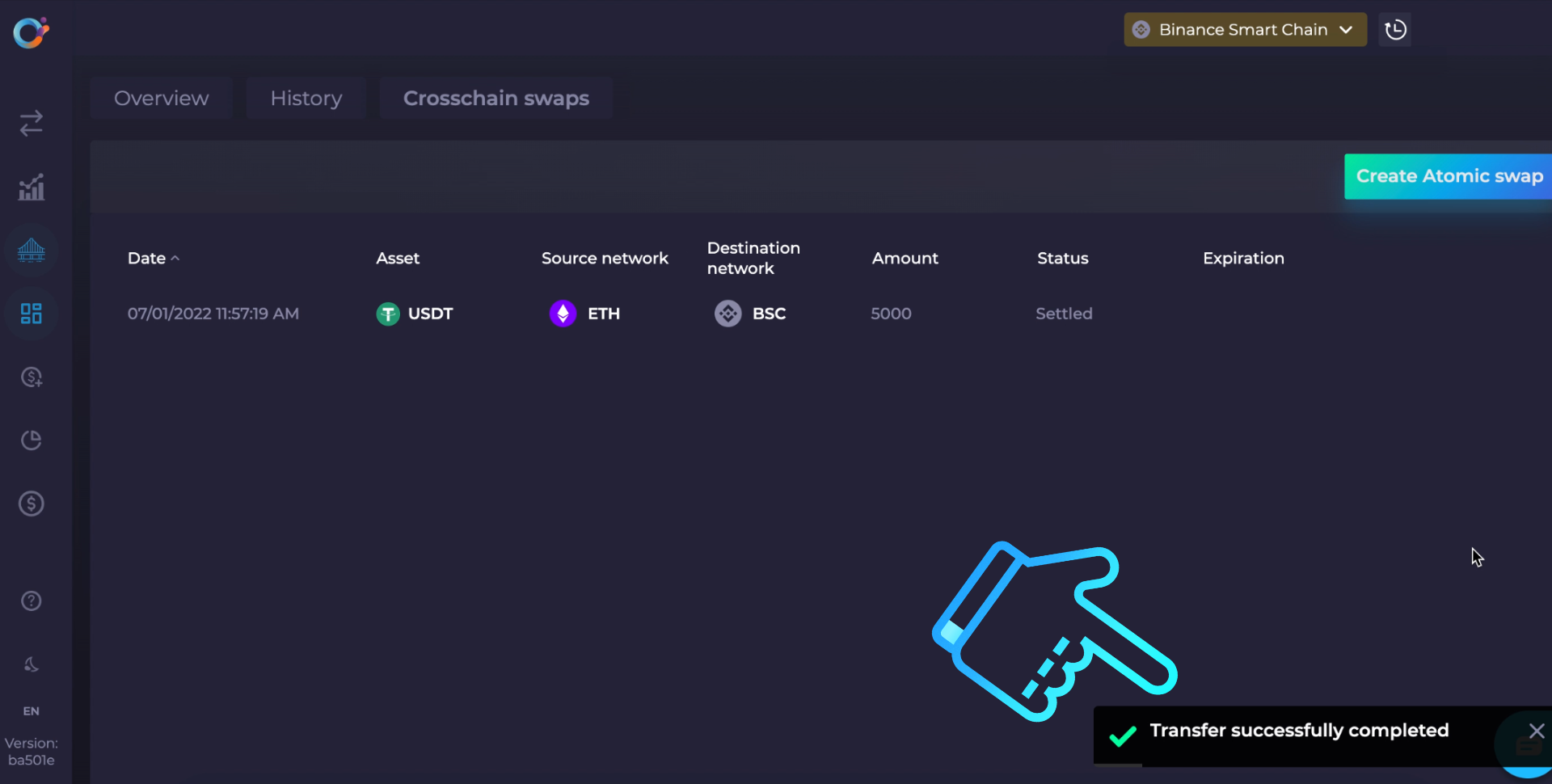 To trade ERC20 assets on BSC, trade as normal on Orion Protocol using the select assets.
Then use the previous steps to bridge these assets back to the ETH network.
Currently, making one swap from ERC20 to BEP20, executing a trade on Orion, and bridging back bought assets, is cheaper than just one Uniswap transaction fee. It's even more profitable if you make multiple trades while on BSC!